How Hotels in the United Kingdom Differentiate Their Services to Enhance the Guest Experience
There has always been much discussion about the next big technology in the hotel industry, focusing on enhancing the guest experience. Hotels have intensified in response to the travellers growing expectations globally, adopting new technologies and strategies in response to this demand.
To remain on top and possibly be ahead of the competition, hotels in London have already made significant changes by integrating new technologies to turn their guest experience into something out of this world. These changes make them generate long-term customer loyalty; knowing that COVID has already dropped the average hotel occupancy rate in London to 28.8%[1], it is essential to enhance your guest experience.
Some of the innovative technologies adopted by hotels in London include sustainability approaches, digitised guest experiences, personalised guest experiences, and augmented reality.
Sustainability Approaches Used by London
As guests with modern digital lifestyles travel with the expectation to discover and experience new things, hotels in London want to set the trend and have their guest's needs met to provide them with a personalised and seamless experience. Most of these hotels are always aware that guests want to be heard, engaged, empowered, and delighted before, during, and even after their stay in the hotel. Guests prefer to stay in a hotel that closely resonates with their personalities and preferences, and hotels now must find ways to make themselves unique for guests.
Some of the innovative technologies adopted by hotels in London include sustainability approaches, digitised guest experiences, personalised guest experiences, and augmented reality.

Mark Markerberg
Besides complimentary Wi-Fi, full restaurant and bar services, and many more. Hotels like QBic Hotel in East London are fuelled by a green ideology, while rooftop solar panels fuelling energy-efficient lighting. Further steps are taken to ensure a sustainable stay, as they encourage minimal water usage with aptly named (and environmentally friendly) Stop-the-Water-While-Using-Me toiletries, amongst other things. These provide more reasons for the guests to feel that the hotel understands them better.[1]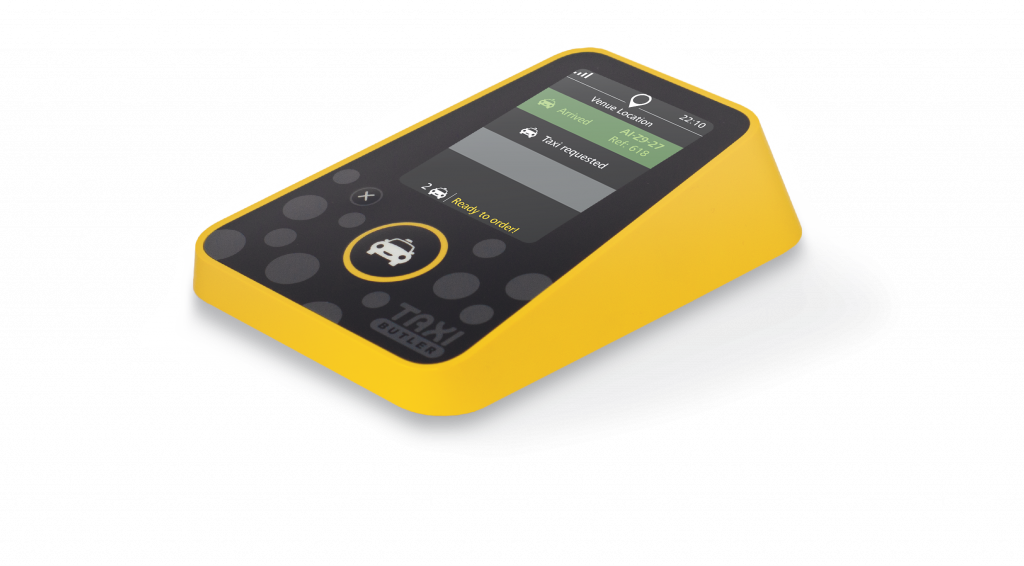 Digitalised Guest Experiences: Today's revolutionary connection and integration between different technologies and devices have been highly anticipated by most industries and offer great opportunities for hotels. Therefore, for a customer entering a smart room where he can immediately synchronise with each electronic device from his phone, London hotels' ultimate innovation in providing a convenient and efficient guest experience. In 2018, Eccleston Square Hotel switched to a cloud-based PMS, allowing increased flexibility in technological updates, connectivity, and improvements to the guest experience. The staff spent less time behind a computer processing data and were free to enjoy more time face-to-face with guests who prefer to liaise in person rather than through technology.[2] The Internet of Things (IoT) offers what experts predict will allow up to 46 billion objects to connect to the network by 2021 and is expected to jump to 125 billion in 2030.
Today, hotels are tapping into these opportunities to offer the best experience to their guests. Some of these digital changes include:
Facial Recognition: It is no longer queuing at the desk to check in or make payment; as usual, some modern-day hotels are leveraging facial recognition technology to provide an exceptional experience to their guests. They were adopted as a 'Smart Hospitality Service' that leverages biometrics at multiple hotel checkpoints, enabling guests to check in and make payments quickly.
Multilingual Voice Control and Touch Screen Interfaces: Hotels are now integrating 24-hour multilingual guest voice control and touch screen room assistants that help fulfil guest requests, answer common questions about the hotel and provide a seamless, next-generation hotel experience. At Eccleston Square Hotel in London, bathroom glass walls can be toggled between see-through and frosted with a simple touch of a button.
Robots: It is no longer the old ways where humans do everything. Hotels have got to embrace AI and robots. Guests at Radisson Blu Edwardian, Berkshire in the UK, Edwardian Hotels London, use their virtual assistant called Edward throughout their whole stay, helping them with check-ins, checkouts, and requesting anything such a guest might need.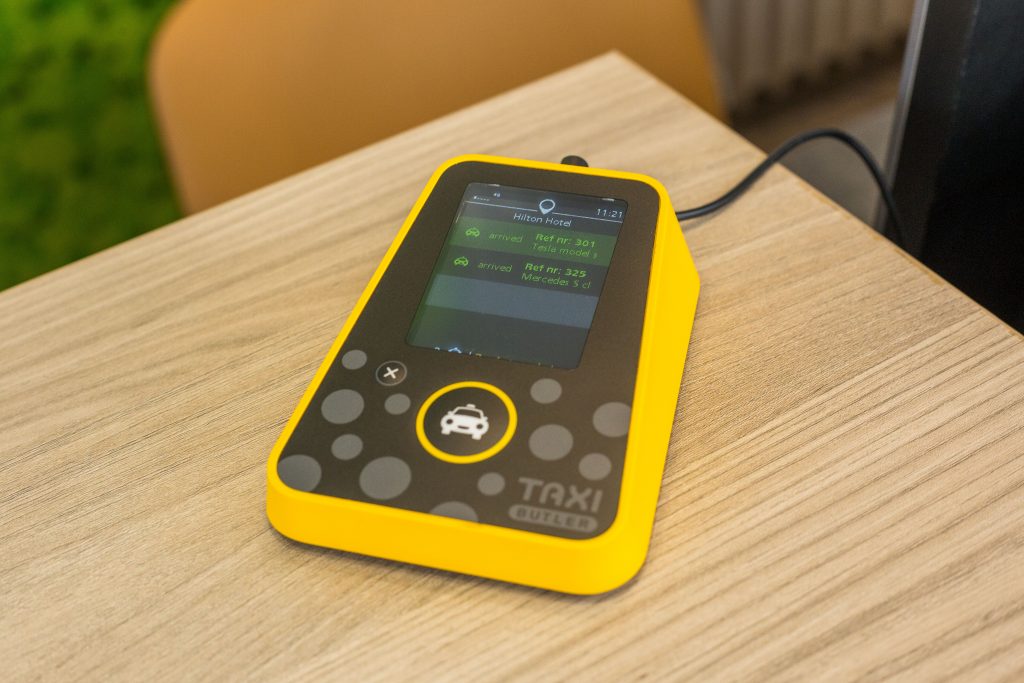 Personalised Guest Experiences
One of the biggest challenges when travelling for business or leisure is having a comfortable ride all along. Guests prefer to stay in hotels that provide end-to-end services, including arranging transportation for them. This way, guests don't have to spend their quality time stepping out of the hotel to find a taxi themselves, hence providing guests with the leisure to get into the taxi right outside the hotel, at their convenience. Venue Butler's taxi booking device allows your reception staff to book taxis for their guests with one click of a button. The device seamlessly enhances your guest's experience, enabling the concierge and reception to focus on more essential priority tasks. Some hotels also provide personalised tour options that are customised as per the guests liking.
A few other ways of personalising guests' experience is by reminding them of a previous visit, providing a handwritten welcome note, suggesting activities based on their last visits and many more.