Now available in Tallinn!👏
Taxi booking for hotels,

simplified
Venue Butler is a time-saving taxi booking device for hotels
in Tallinn, just like yours. One press of a button and
a taxi is on its way to pick up your guests.
Sign up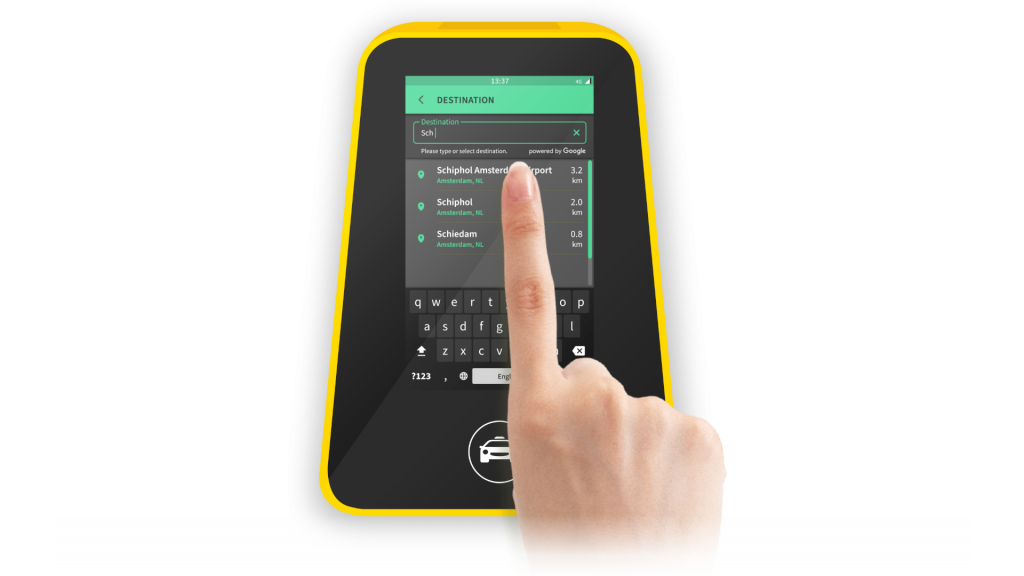 Loved by 500+ hotels, bars, and restaurants around the world…
…and a total game changer for front-desk staff 🙌
New York City
"
Venue Butler is so convenient! Long gone are the days where you have to stand in a corner to wave a cab down. The service is amazing.
Catherine Severino
— Complex Sales Manager
New York City
"
Just one question. Where have you been my whole life? The work of hailing cabs is a now snap. Actually it's now just a push of a button.
James Beale
— Executive Manager
Philadelphia
"
Venue Butler is AMAZING! It is fast, reliable and allows us to give better customer service.
Elen Terzis
— Rooms Division Manager
Chicago
"
This device has made getting cabs so easy! It makes our guests happy, what could be better?
Alexandra Hayes
— Front Office Manager
New York City
"
So far so good! We are using it very often, it is very practical and super helpful!
Alexandra Dimitrijevic
— Director of Front Office
A simpler way to

book taxis for your guests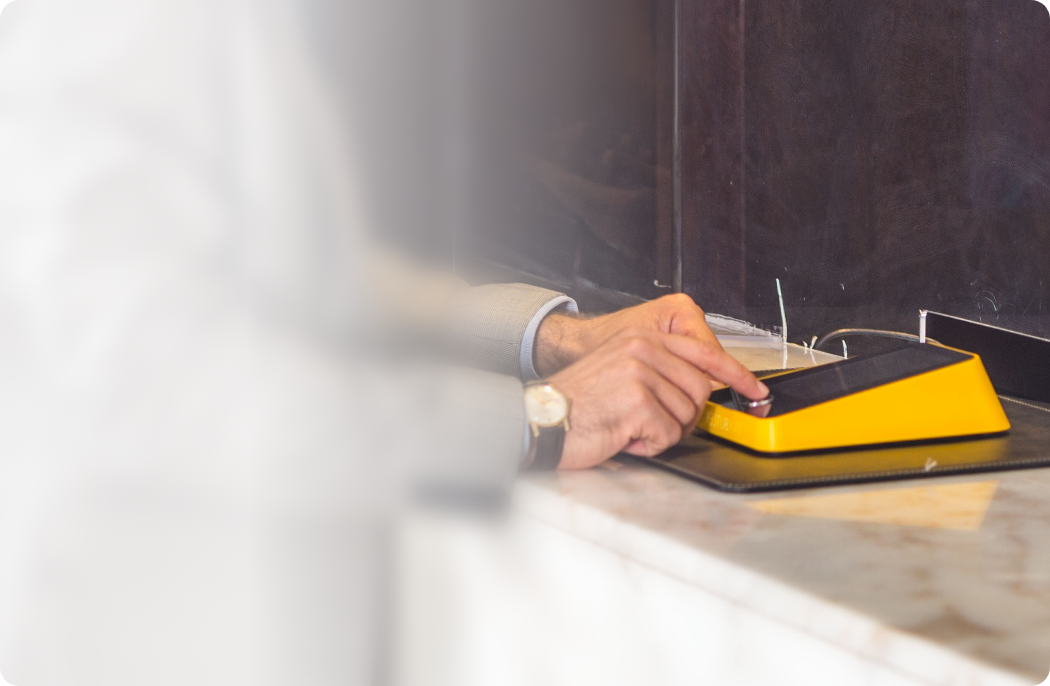 Book taxis with a touchscreen
taxi booking device
Press the button, enter a destination and book a taxi,
all in a few seconds. Manage bookings on-screen and
let guests track their taxis from their mobile phone.
Sign up
Live fare estimations
As soon as you enter a destination on the device, a fare estimation will be calculated and displayed on screen for you to share with your guests.
Estimated taxi fare
€7.55
Arrival at destination: Today 13.59
Get updated with live ETAs and driver info
The device will show you live ETAs (estimated time of arrival) and driver information. You can easily cancel taxis too.
Sign up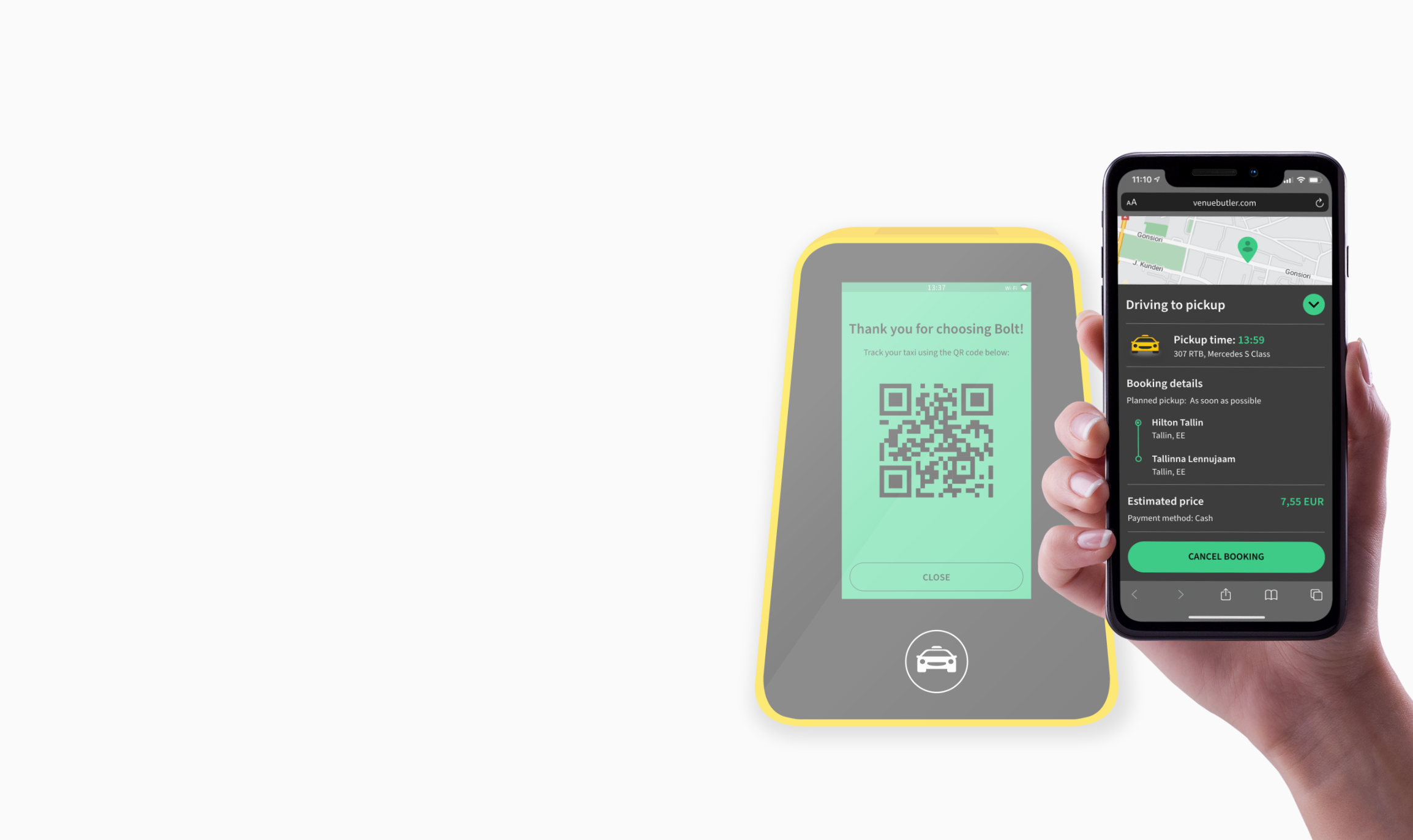 Guests track taxis on their mobile phone
Place a booking on the taxi booking device and your guests
can track their taxi from their mobile phone
by scanning an on-screen QR code.
Sign up
Access hundreds of drivers across Tallinn,
at the press of a button
Safer, simpler taxi booking
We've partnered up with one of Tallinn's most trusted taxi fleets to provide you with recognised and trusted drivers. This ensures safe journeys for your guests. We only work with drivers that are:
4 minute
Average pick up time
2
Get taxis to your hotel, fast
With access to hundreds of drivers across Tallinn, taxis booked with our devices usually arrive within 4 minutes.
Sign up
Save time by supercharging your front desk
Instead of having to spend time on the phone or hailing a taxi on the street, bring the focus back to your guests by booking taxis in an instant.
Optimize your front desk's time & energy

Enhance your guest experience

Improve staff productivity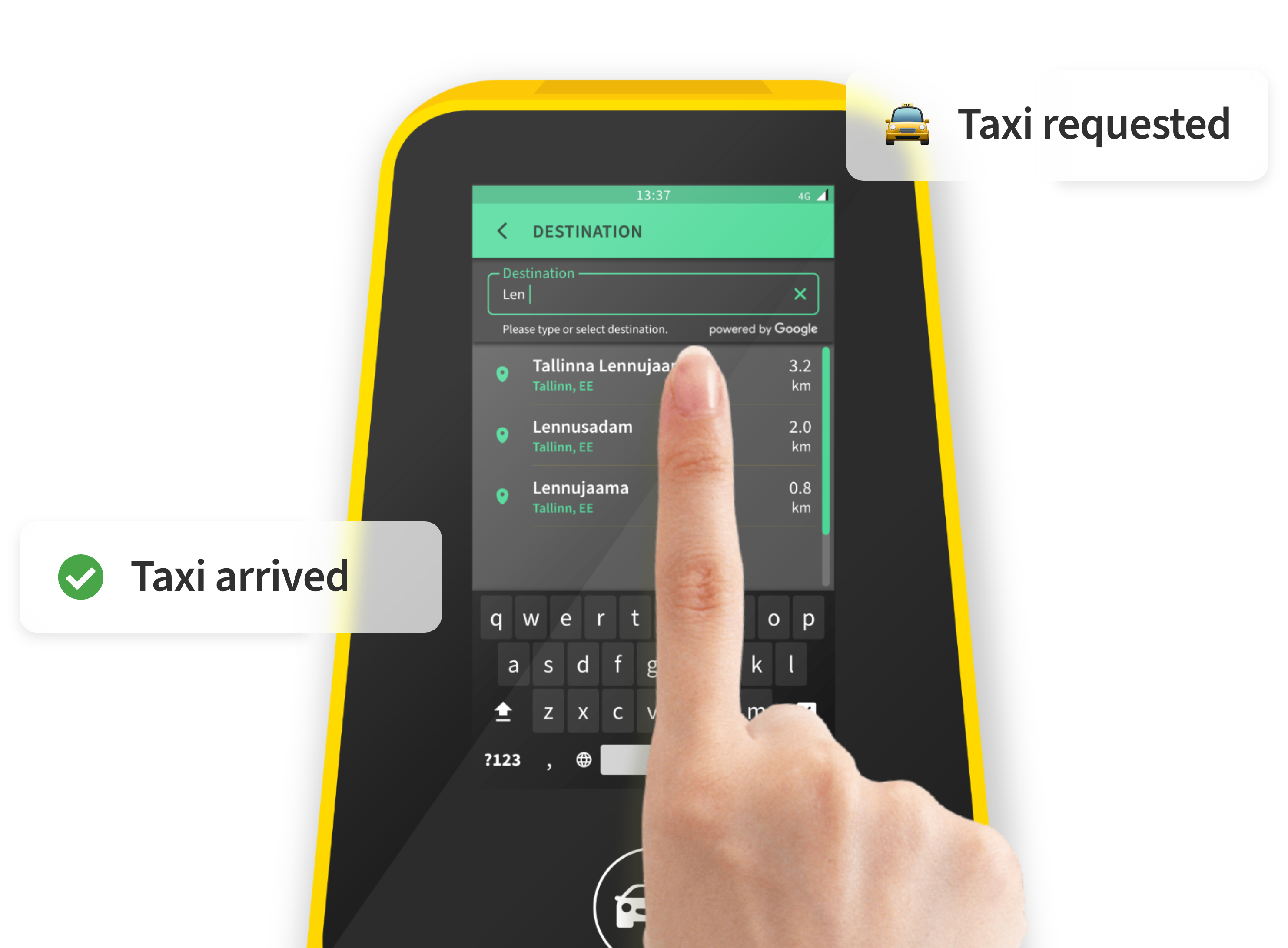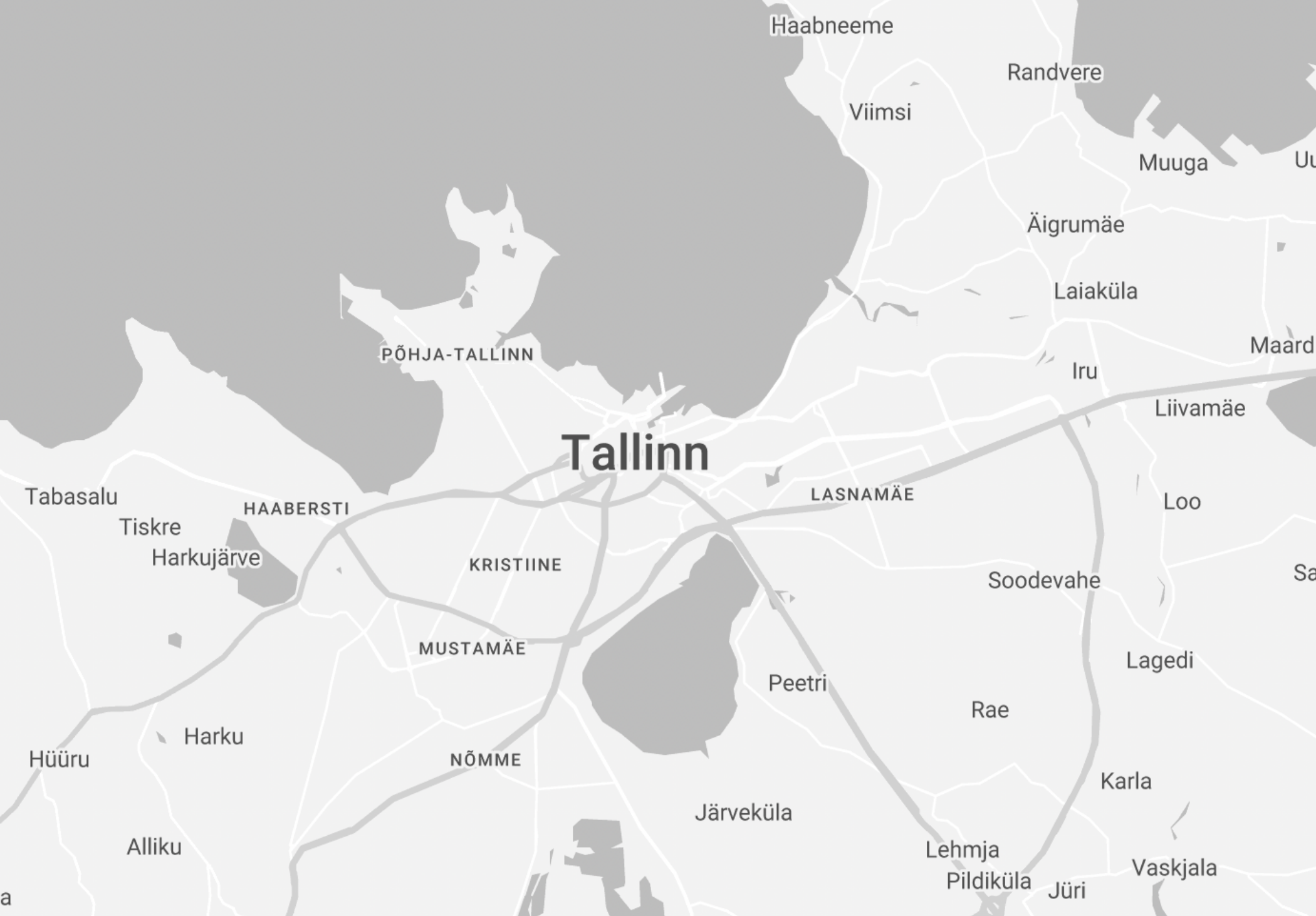 Thousands of taxis across Tallinn, at your fingertips
We've partnered with Bolt to provide you with access to the largest fleet in Tallinn.
By your side. Every step of the way.
Hey, we're the Tallinn team for Venue Butler 👋
We're 100% available and ready to support throughout your journey with us. We're all about connecting people. It's at the heart of everything we do.
Hands-on support from our team
Personalized demos
We'd love to take the time to visit your hotel to personally demonstrate how the device works and show you how it can support your hotel.
Sign up
One-to-one placements
For every hotel we equip, we aim to have a one-to-one in-person placement session with a member of the front desk team to teach them how to use the device.
Sign up
After-placement support
Even after equipping your hotel, we are available via phone, email, chat and through our support team to assist you in anyway possible.
Get support
Make taxi booking simpler
for your guests
Supercharge your hotel's taxi booking process
with Venue Butler.
Sign up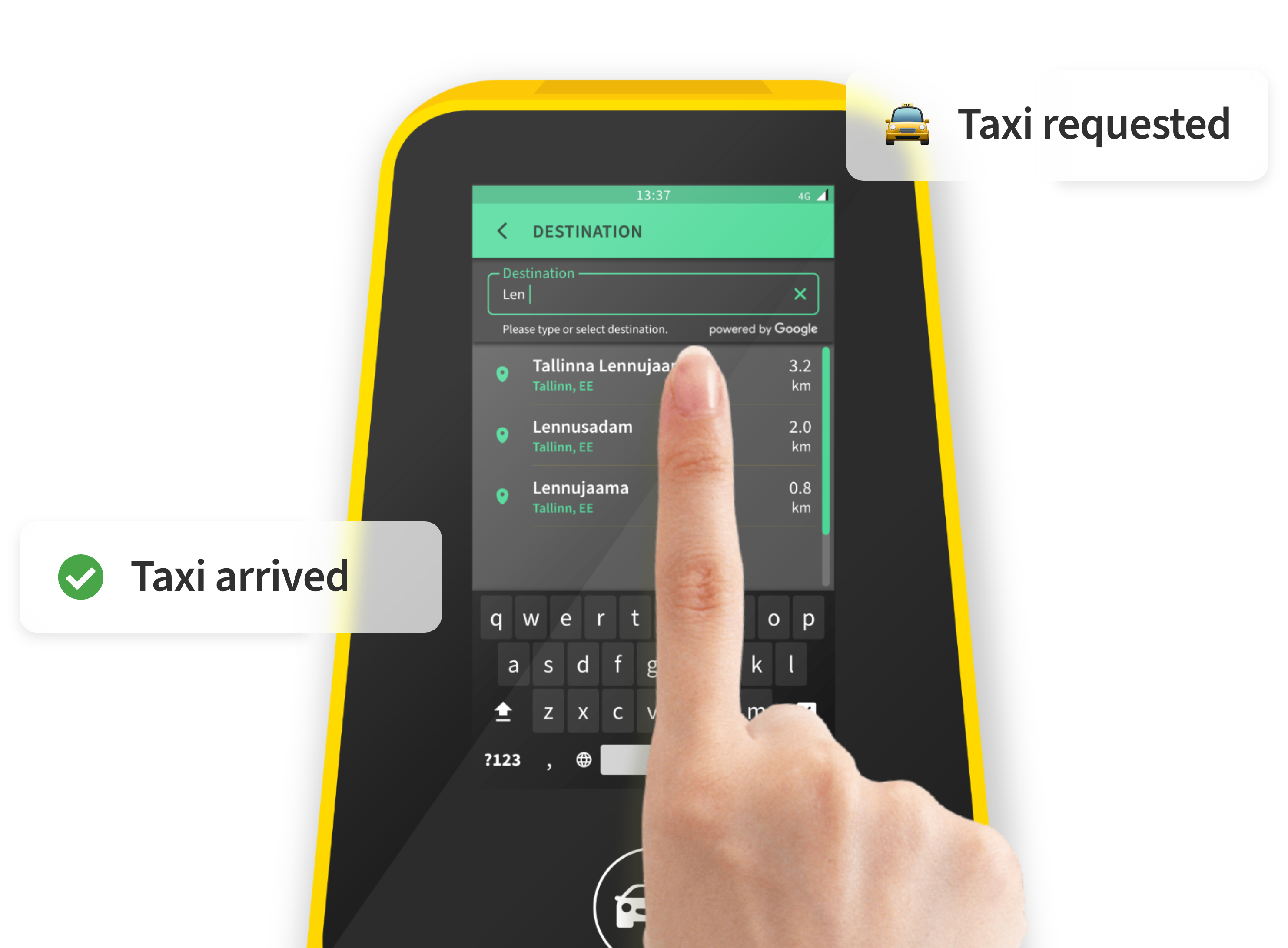 1. Time saved everyday is calculated using an average time of 8m to book a taxi using traditional methods (vs 2 seconds using the Venue Butler device) and using an average of 4 taxi bookings per day.
2. This pick up time is based on an average of historical data from our system. Pick up times may vary depending on demand, weather, and other external factors.